… this is the number of days until Easter Sunday 2015. Easter Sunday 2015 is on April 5th this year.
For me, Easter is my favorite time of year, except for maybe Christmas. The new year is well into it's stride, winter has passed and spring unfolds in front of us.
[ad#Google Adsense]
Easter 2015
There are so many things to look forward to such as warm summer days, summer vacations, green pastures and lazy days on the beach of wherever else you relax.
Easter 2015 itself is a great time to see the family, make plans, spring clean the house and get ready for the summer days ahead.
Our websites tries to capture the essence of Easter by bring together some fresh ideas, tips and suggestions to make this Easter special. Welcome to our Easter 2015 site and hope you enjoy your visit.
Kids Love Easter – Here are 10 Ideas to Keep Them Busy
The Easter is a time when children look forward to having some time off school. As the weather improves and the days last longer they often start wanting to playing outside and have some fun.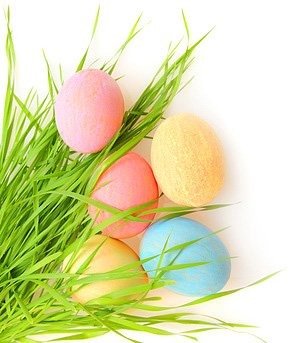 Some families may have observed the Lent period but whether or not, Easter represents a time for children to anticipate having a break and eating plenty of chocolate Easter eggs. A little thought can make Easter an enjoyable time for the whole family. Here are some tips to plan ahead and enjoy with kids in Easter.
Make Your Own Eggs
This is such a good way to get your kids creative juices flowing, and it saves money on buying at the shops. Your kid can decorate them any which way they want with paint or crayons or even pictures that they glued on. For the eggs, you could either used boiled eggs or you could hollow them out yourself by making a hole on each and them blowing out all the yoke. Read our post on Planning An Easter Egg Hunt.
Bunny Masks And Hats
Bunny masks can be really easy and fun to make. You can use things in the house like paper plates and just glue on some ears and whiskers. For the hats, it could either be made from scratch using some card board or you can just take and old hat and have they decorated it to their hearts content.
Egg Treasure Hunt
The egg hunt is always the most exciting part of the Easter. Let your kids be fully involved with the planning and decorating of this like color the eggs, write letter to the eggs, draw some images on the egg. But the not involve in hiding the eggs.
Outdoor Day Trip
Check on the opening times and availability of local parks, amusements and place of interest. Easter is often a time when these places start to open their doors again after the winter. It can be fun to visit lovely public gardens, feed the ducks and see the deer with kids.
Make Easter Invitations
Maybe share with another family. It can sometimes easier to manage a few children together. They tend to entertain each other, play games and do things together rather than one or two children needing to be entertained by a single adult.
Garden Picnic
Get everyone to suggest what they want to eat. Maybe involve them in making it. It does not matter what the dishes are, simply eating outside is often and adventure. If the picnic at home it can be fun laying out a gingham cloth on the lawn and making it took nice. Children often enjoy things that are out of their normal routine. These are the times they remember with affection.
Group Games
Outdoor games can be group like football, cricket. Involving other children can help them form friendship with local children and they and can add an extra dimension to the day. Keep an eye on any on any inequalities of age and skills as children can become intensively competitive if they are not supervised. This can also include teaching them about respect and fair play. Finish with and Easter egg hunt with clues that take the children around the garden.
Board Games
Board games are popular for indoor games. Children are often surprised at how much fun board game can be. They are often so used to computer generated games that playing Ludo, snakes and ladders or even some older children's games is a revelation to them.
Craft Works
Craft days can be fun for kids. Children love being creative, especially if they get messy. Making Easter cards and pictures can occupy a wet afternoon and provide hours of fun. Neighbors, grandparents, aunts and uncles will be thrilled with their efforts and treasure them. Read our post on Easter Craft Ideas.
Make Dinner
Being a little organized with meals can take the pressure off. Children often enjoy sharing the cooking. A barbecue can be fun where older kids can put food onto skewers and younger kids can hand out plates and help with the salads. Also, have some meals in the freezer so that after a busy day it can be straight forward to put something into the oven and have it prepared quickly.
A little advance thinking can ensure that Easter 2015 does not need to cost a lot of money. Children can be entertained, have a fun and memorable time by simply organizing their time.
Easter Weekend Family Fun Activity

Are the family coming over to stay during Easter Weekend? It's a good idea to plan an activity that everyone can join in with, especially one that can stimulate conversation at the same time. What nicer way to achieve this than with an Easter Jigsaw Puzzle made from a montage of your own photos.
Family Photo Collage Puzzle. Puzzles offer solid entertainment value for all ages from Grandma to the Grand Children and is a lovely activity that can be done while discussing the latest family news. The puzzle has even more meaning when it is created from your own images.
A made-to-order photo collage jigsaw puzzle is not only super fun to complete but makes a great keepsake as well. The only challenge is to select the required 10-20 family photos while not leaving anyone out. Once the pictures are selected, the rest is easy. Visit Jigsaw2order.com, upload your digital photos and wait while the graphic design professionals create a uniquely personal Photo Collage Jigsaw Puzzle for you.
Find out more by clicking HERE: Family Photo Collage Puzzle
As with most things, a bit of forward planning will pay dividends in terms of fun and laughs. Planning an Easter Egg Hunt for your Children and their friends is no different. With a garden full of kids descending upon your home, here are a few tips and ideas for your next Egg hunt…more
This Easter you want to have the best Easter egg hunt ever. In order to have the best Easter egg hunt there are several things that must be done. Here are the top five must dos for any great Easter egg hunt….more
It's always a good idea when planning an Easter Egg Hunt to ensure that Children are safe and secure when searching for their eggs. Here are a few tips to consider when planning your next egg hunt…more
Every year just before spring you walk into the store and see a row filled with colorful eggs, candy, and giant chocolate rabbits. It is at this moment that you are filled with warm thoughts of spring and you know that Easter has arrived. In the midst of all the colors and sugar, there might be some facts about Easter that you do not know…more
There are a lot of different ways that you can decorate for Easter. There is no better way to decorate than setting Easter themed flower arrangements all over your home…more